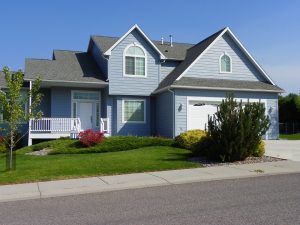 Insure your home with us! Our insurance carriers offer top-quality coverage at incredibly low rates. We would be happy to do a check-up to make sure your home is properly covered!
What is Homeowners Insurance?
Homeowners insurance provides coverage to your home in events of losses or damages that occur inside or outside the home. Home insurance provides coverage in two main components, Property and Liability.
Property Coverage: Coverage that provides protection to the structure and interior contents of one's home in the event of damage caused by Perils (Fire, Smoke, Wind, Hail, Lightning, Etc.) and theft or vandalism.
Liability Coverage: Coverage that provides protection to insureds in the event of claims filed against them where they are found liable and at fault for injuries to others or their property. (Claims include injuries from slippery walkways, floors, pets, Etc.) 
It is important to note that homeowner's insurance is not just offered to insureds that own a physical house. Homeowner's insurance comes in many different forms: Renter's Insurance, Condominium Insurance, Tenant's Insurance, Etc. – Get your personal belongings insured! 
It is essential to make sure the structure of your home and all of your personal property is insured to its full value. If you experience a loss to your home, insurance is in place to bring you back to the financial position you were in before your loss. Our insurance experts can answer any questions you have on homeowner's insurance and make sure that you are properly covered!