Edward K. Dick Inducted to the Tewksbury High School Athletic Hall Of Fame
in News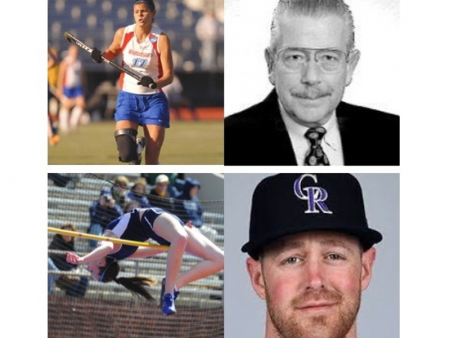 This past Saturday, October 27th, Edward K. Dick long time supporter of the Tewksbury school system and athletics was inducted into the High School Athletic Hall Of Fame as a Special Contributor. It was a fun celebration featuring pride and tradition The entire family was present as Mr. Dick was inducted by long time friend and retired Tewksbury Athletic Director Brian Hickey.
Some of the greatest athletes, teams and benefactors in the history of Tewksbury High sports where honored this past weekend, with induction into the TMHS Athletic Hall of Fame.
The ceremony and banquet took place Saturday, Oct. 27, at the Tewksbury-Wilmington Elks Lodge.
A new class is inducted into the TMHS Hall of Fame every two years. This year's class includes six individual athletes, two teams and one contributor.
"We got more than 30 nominations this year," said TMHS Athletic Director Ron Drouin. "We have a screening committee of six members and then a selection committee that also has six members and they came up with the inductees for this year."
The Class of 2018 Inductees are:
Scott Oberg 08′ Baseball
1989 Wrestling Team
Ben Christopher 96′ Football, Hockey , Track
Mike Torode 96′ Football, Basketball, Track
Shawn Scott 03′ Golf, Hockey
Sammy Macy 07′ Field Hockey, Softball
Kristen Judge 08′ Indoor Track, Outdoor Track, Soccer
Edward K Dick Special Contributor
1981 Football Team