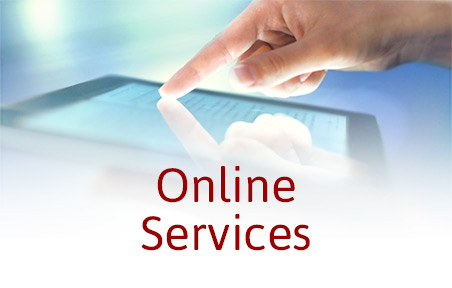 Online Services Now Available
in News
Dick Insurance Agency is excited to introduce online payment and claim submission options to our clients! Now with a click of a button you can submit online payments and file a claim through our website. www.dickinsuranceagency.com
All of our carriers are available online to submit payments and take online claim submissions. Adding this option for our clients allows you to make a payment past regular office hours and also allows you to submit a claim right away, from anywhere you are!
Making your payment online is simple and easy. All you need is your policy number, last name, and billing zip code. For your first online payment it is recommended that you create an account associated with your policy to have full access to view past bills, and your physical policy.
The following carriers are currently live on our website.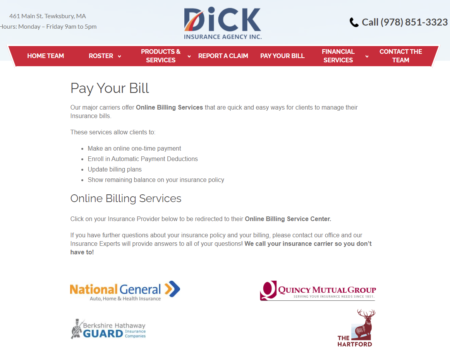 Arbella
Mapfre (Commerce
National General
Quincy Mutual
Travelers
Safeco
Safety
Berkshire Hathaway (Guard)
Foremost
The Hartford
Merchants
While this service may make life easier for some of our clients, our staff understands and is devoted to servicing our clients needs. Our customer service staff is still available by phone at 978-851-3323 and email Service@dickinsuranceagency.com to assist you in making payments and submitting claims on your behalf or if you have a question about making those payments and submitting claims on your own.